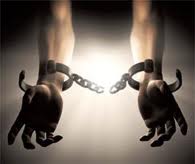 The New SPC  "Done With You" Process is Improved & Comes with $300 in BONUSES Until Dec 31 2016!!!

In an estimated 12-15 days of completing your documents and instructions (once you send us all we need), we can start walking you through the process of converting your Birth Certificate name into an "SPC TRUST", to assist your defenses and offenses to obtain sovereignty, liberty or freedom, and discharging records and certain kinds of debts.    We offer a combination of having your paperwork produced for you, with imaculate detail and checked by THREE people, and yet still the freedom and empowerment of YOU DOING EVERYTHING YOURSELF – So You Can Learn and Understand As You Do The Motions of Signing and Mailing to Become a Full-Fledged "SPC"/ Secured Party Creditor.  We offer all detailed instructions and support to ensure you get the filings done 100% accurately, plus the "hand-holding" of being on standby to reply to your questions to ensure you sign it correctly and mail it in the right order.
This is our MOST POPULAR SERVICE, and it is especially for those who are serious about LEARNING and OVERSTANDING every crevice of the spc/ucc/freedom/reclamation process, or for those looking to use their position to them get a remedy or relief of some kind.   The SPC process is the tested and true process to protect and give on the tools it needs to start living like a sovereign and to be capable of handling certain matters.
Listen to This Audio to Understand the SPC Trust and the Entire SPC/UCC Process:
Audio clip: Adobe Flash Player (version 9 or above) is required to play this audio clip. Download the latest version here. You also need to have JavaScript enabled in your browser.
Download "What Is The Secured Party TRUST" audio by clicking here
Then there are additional layers of security and protection, and lessons in the Status Correction Course teaching how to manuver in the world as a secured creditor over your trust and over the US-Coporation (if you are a Creditor you can offset debt as well, but not all kinds have consistent success).  See www.WhatIsASecuredParty.com for detailed info.

Until the end of 2016, we are giving away a $300 BONUS:  a very special series of conference calls and Webinars to a limited group of up to 8 people – so you can ask as many questions as you like.
Question:  How many calls or webinars will we do & for how long?
Answer: As many until ALL questions about the spc process, debt discharge, & jurisdiction/sovereignty/trusts/asset protection ARE ANSWERED COMPREHENSIVELY.
Question:  What If I already signed up, do I get access?
Answer:  Yes, if you already are Paid In Full as a SPCDONEWITHU or STATUS CORRECTION COURSE member, we will send you invitations to join.
Question: What topics can I ask about for the special conference call/webinar series?
Answer: ONLY questions about the SPC process, Debt Discharge, & Jurisdiction/Sovereignty/Trusts/Asset Protection
Must sign up as a new client, AND be paid in full by December 31 in order to participate.


Speak with us today about our special offer! Ends Dec 31, 2016! 
HOW TO TAKE OUR OFFER:

 
Join Our E-mail List Below to get Your FREE VIDEO DEPROGRAMMING SERIES, Tyler's "Weekly/Monthly" Recorded Lessons,  AND the invitation to receive the $300 in BONUS Webinars/Calls special offer if you become a client this month.  By joining our email list, you will immediately be sent our phone number and our staff will be notified to give your phone number a free 20 or 30 minute phone call as long as it is on topic to the services we offer. You can then take the initiative to call us for your one or two free consultations about your interest and we will answer all of your questions (within reason and on-topic to our expertise, only please!!).