A4V Mortagage Balance to Zero
SUCCESS: Full Satisfaction of Mortgage and Release of Lien Letter from the Bank after ACCEPT FOR VALUE (A4V) Process on my friends Mortgage:
Mortgage Elimination Procedure:
Ever since 1933 and HJR 192, the U.S. Treasury has offered to discharge and settle all financial obligations for all U.S. Citizens. Money is created through Acceptance. Money is just a piece of paper with Five key things: 1) a signature 2) routing numbers 3) instructions/"Pay to the order of" 4) a signature 5) an amount (in U.S. $'s, for example). Look at your Federal Reserve Notes (FRN's) and you will see all these five elements. That is why this is Legal Tender.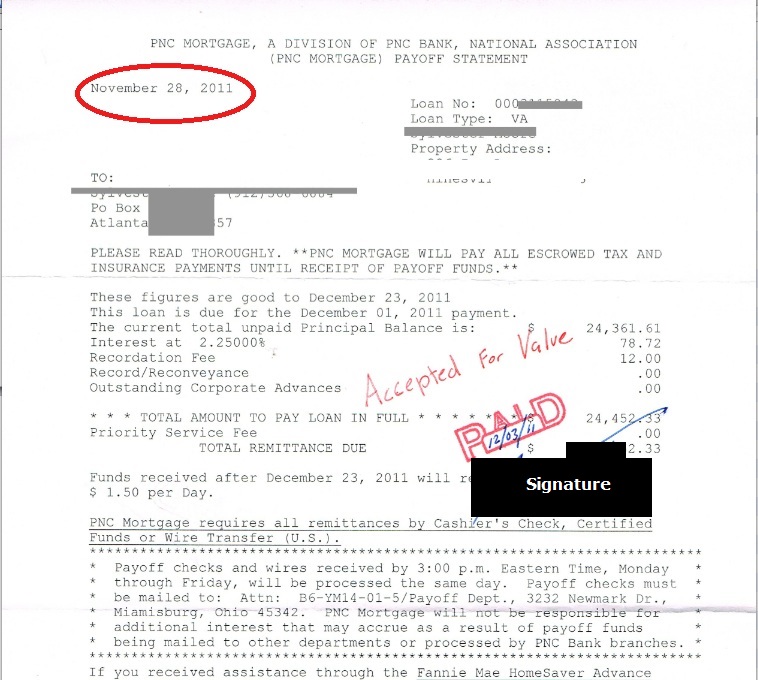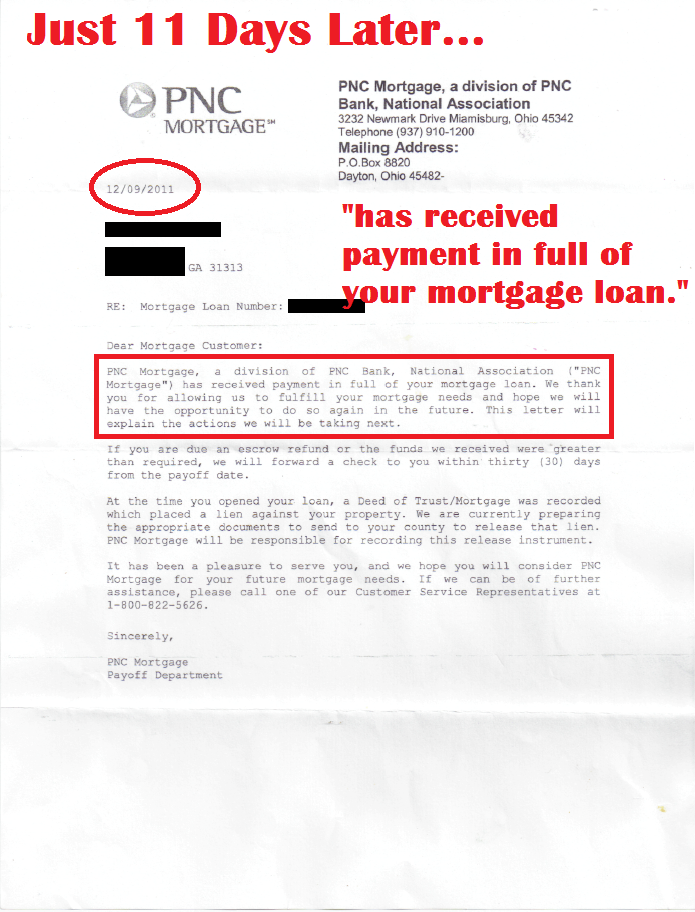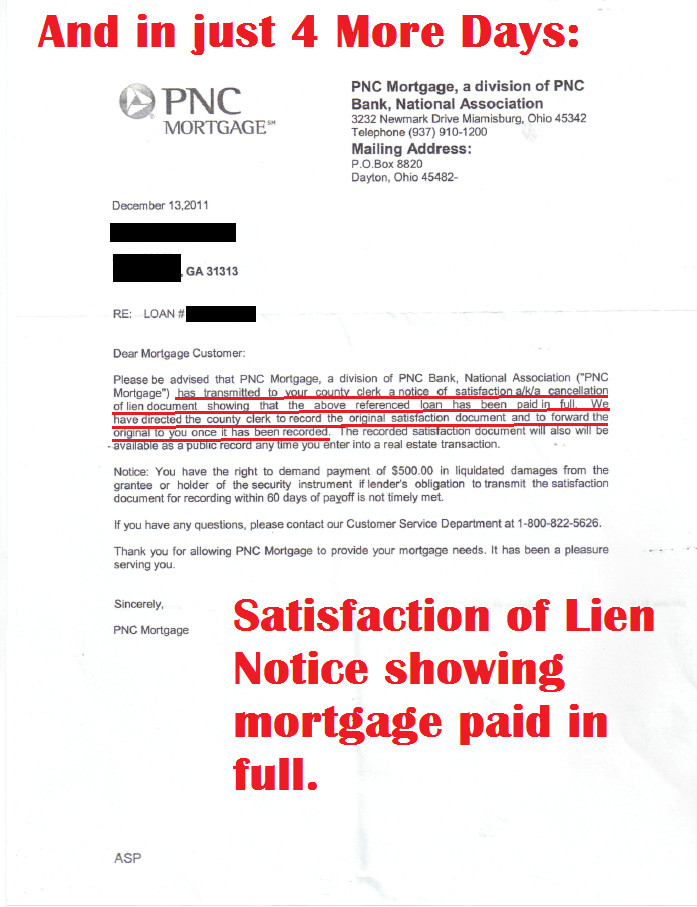 And you want to tell me A4V doesn't work or Contracting doesn't work????
This is just 1 piece of what you mail on the first step that you need to settle a debt with this procedure:
How to ACCEPT FOR VALUE to Set Off, Settle, and Discharge any debt:


You also need to enclose a Bond or Bill of Exchange, IRS 1040ES form, Notice to Setoff Accounts, UCC-1 Filings, and a Certificate of Service. All contracts should be sent through a Third-Party Notary. Contact our office for a set of Instructional DVDs, and/or a private counseling inquiry. 631-866-6708
Share
One Response to A4V Mortagage Balance to Zero