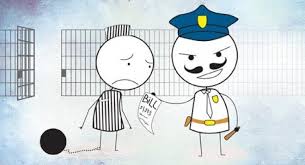 Much of the information is private and for members of the Status Correction Course only, or premium clients. We do not just accept anybody who demands help. We only work with kind, respectful people who have their expectations and emotions in check, and people we get to know and trust.
We work with our clients to teach them how to flex and exercise their rights at common law to obtain remedies for Sovereignty, Freedom, with or without use of the Secured Party Creditor/UCC-1 Redemption Process, and ways to defeat Criminal or Civil Charges for those who are either innocent or to which there is no injured party – such as Habeus Corpus documents/templates, challenging Jurisdiction, or other Lawful Methods that you are entitled to learn about. You make all decisions to use them at your discretion, and results are not guaranteed. However, get to know us and we will talk with you and we can help you make an educated decision, knowing that certain remedies are available and that you will have a support team that has done it before, and can work with you until you get a success.   Our main mission is to be a support group for innocent people wishing to exercise their rights.
The ideas and concepts presented are not to be construed as legal advice and are protected by free speech. The ideas presented are not intended to infringe on any State, the United States, the Bar Association(s), or any/other party thereof. The ideas are discussed with no promise of outcome, but mere facilitation of ideas discussed privately.