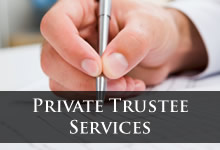 We Offer the Full Education, Training, and Document Prep to Set Up a Common Law Trust or Trusts of your specific design. Based on the Assets and number of competent trustees involved, you may wish to set up multiple trusts.
BELOW IS A SELF-ASSESSMENT SHEET TO HELP YOU TO SEE IF YOU QUALIFY TO SET UP A TRUST.  PLEASE WORK ON THIS SHEET BEFORE YOU SET UP A CONSULTATION (below) SO THAT WE CAN JUMP RIGHT IN AND HELP YOU WITH YOUR ANSWERS!
Setting up a Trust is not to be done without care and proper planning. You must consider the following:
Your Trustee needs to be skilled at:
1) Accounting,
2) Legal Understanding,
3) Language Skills,
4) Writing Skills,
5) Computer Literacy,
6) Filing out Tax/Government/Legal Forms
and Be A:
6) A Lifelong Learner – Willingness to Continue to Educate Oneself
and Have:
7) Business Experience for 3+ Years
8) Investment Knowledge
9) Experience with Financial Institutions (opening bank accounts, taking out loans/mortgages,
brokerage/investment accounts, including opening and maintaining International bank accounts,
offshore gold storeage, etc)
and Definitely Be:
9) Constantly Reading Books on Trusts
and It's a Good Idea for the Trustee to:
10) Have a Good Credit Worthiness as Personal Guarantor for Loans for the Trust
11) Have Connections/Colleagues
12) Be at least 35 Years of Age to have necessary Wisdom, Maturity, and Life Experience
and Also:
11) (good idea to) Have No Political Affiliations (to avoid exposure and keep trust assets private/confidential and Not a Target)
You can Not Run a Trust with Just Employee Experience.  Even if you are planning on being the Grantor, and appointing a Trustee, you should still read everything you can about Trusts.
READ/STUDY: The Free Business Trust 98-Page Training Manual Here, Weiss's Concise Trustee Handbook (free online, google it), The Art of Passing the Buck (expensive, but these 2 books are *THE* comprehensive authority on all things about trusts), etc
The Trustee must be intimately familiar and comfortable with Forms such as Banking forms, Government Forms, Tax Forms, Legal Paperwork, etc.
Contact us via a Paid Telephone Coaching Session to discuss your goals.
Set up a Consultation to have a serious talk about setting up a Trust.