The Unincorporated Business Trust (UBOT) Setup is now available for private members. If you are a member already, set up a coaching call to talk about setting up your own UBOT trust.

Click the Image Below to Access the Form that you need to fill out: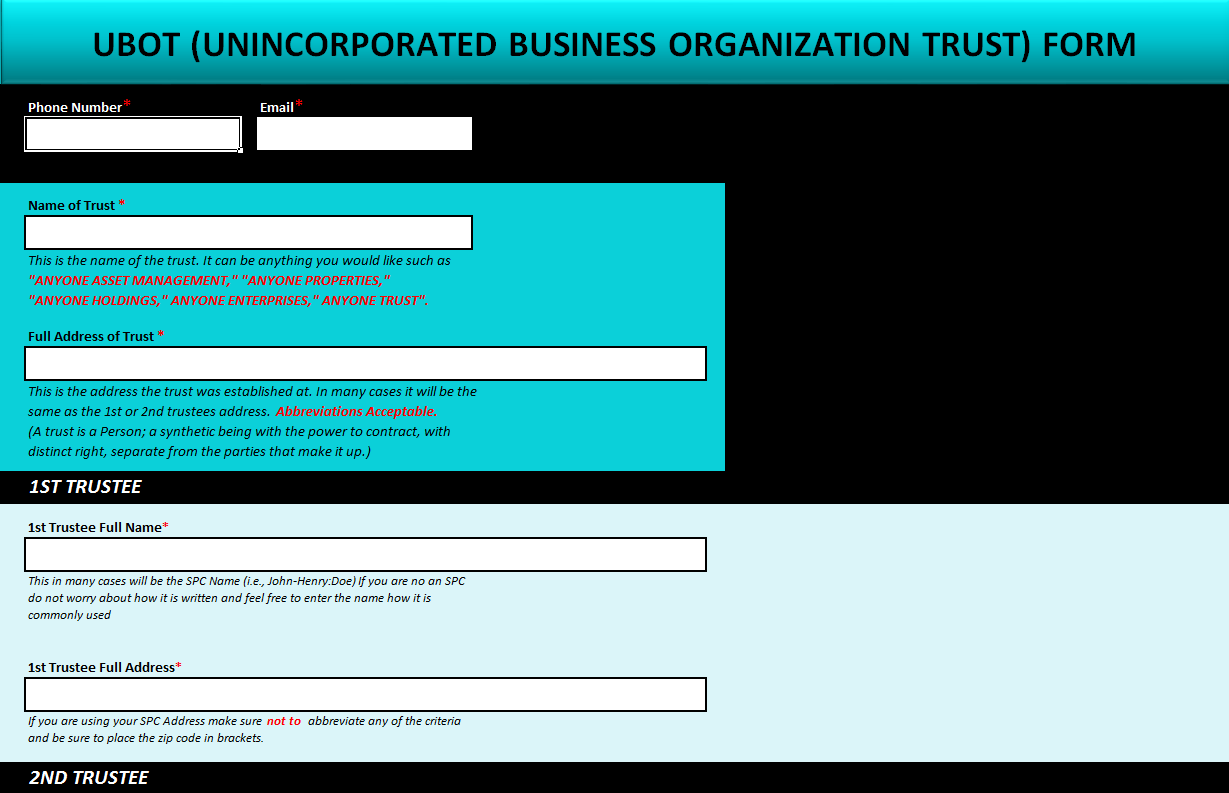 Schedule a Coaching Call to set up a time to go over filling out your sheet.  Call 505-340-3632 or Set Up a Coaching Consultation here.

One Hour Coaching call clients get $150 coupon for any product. Plus Bonus 3, 10 minute follow up time for free, e-mail responses for the next 6 months, as well as access to 20+ hours of audio/video downloads (just ask us after the call for a special link!).