Student Loan Elimination Proof:
EXAMPLE #1 DEPARTMENT OF EDUCATION/SALLIE MAE:

EXAMPLE #2 BRAZOS HIGHER EDUCATION/ENTERPRISE RECOVERY/ALLTRAN: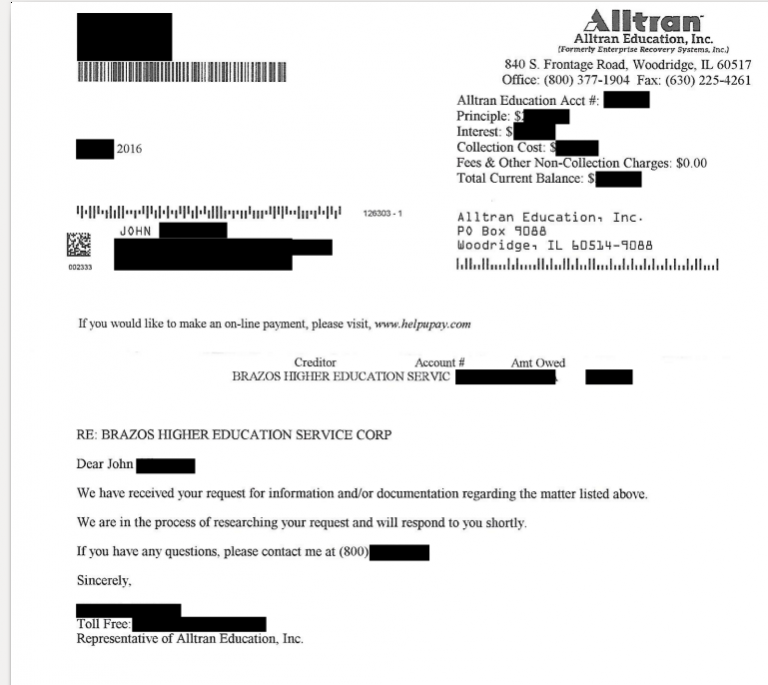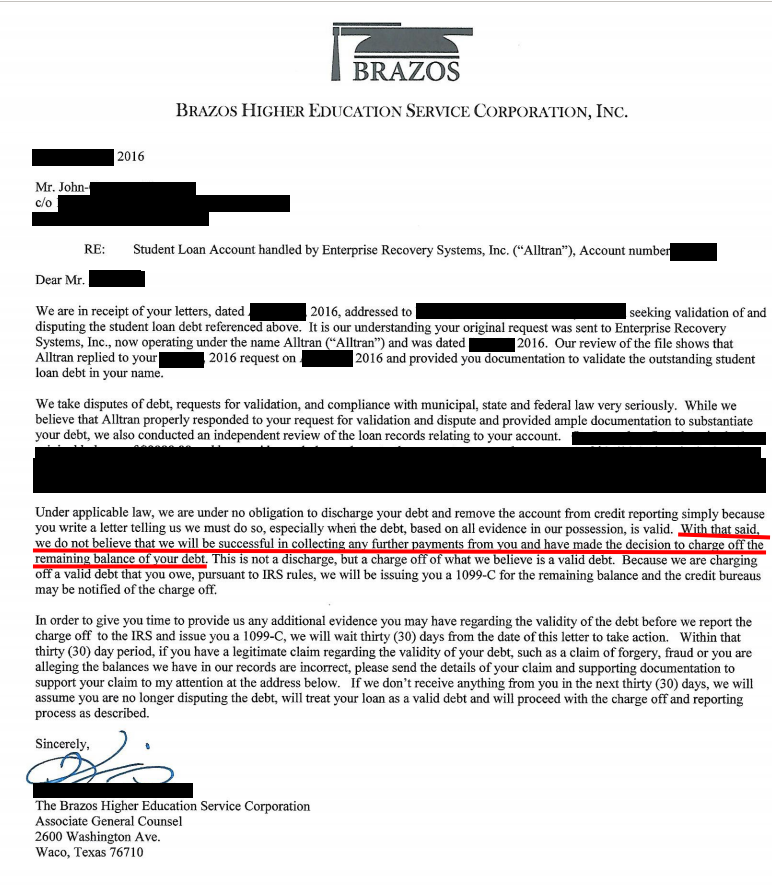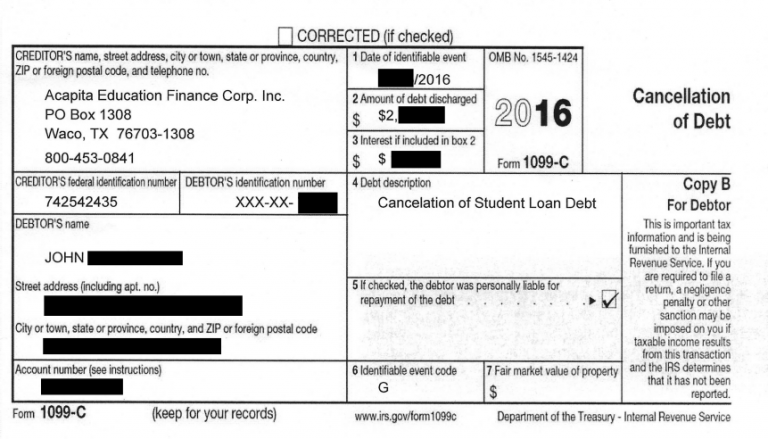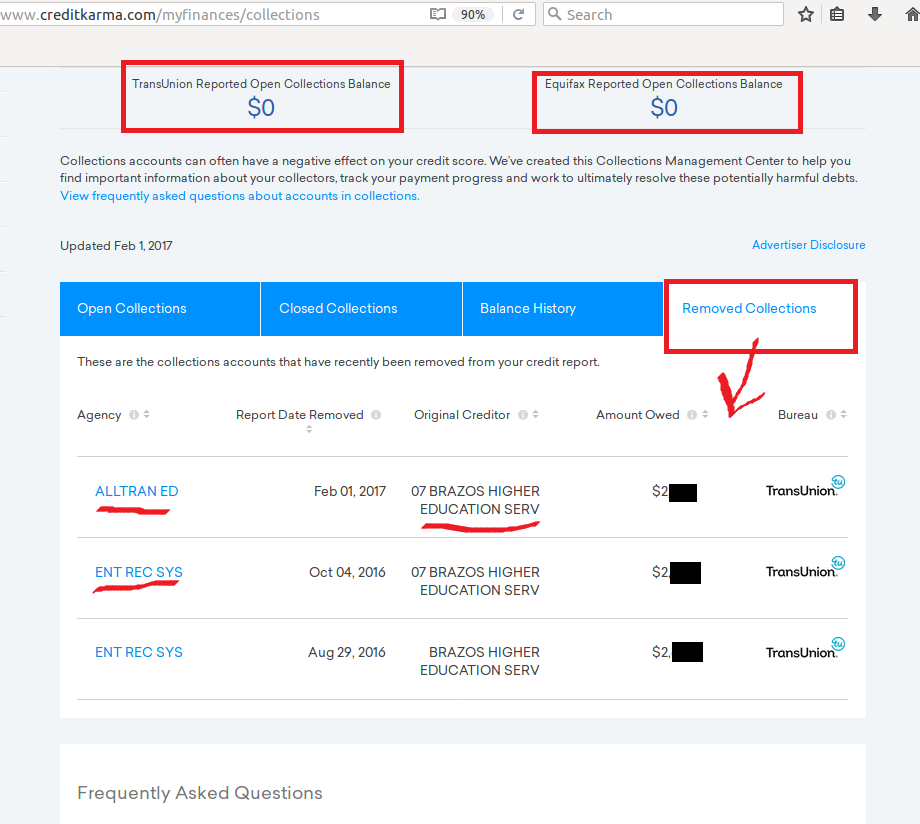 WHO WE WORK WITH:
We Only Assist with Student Loan Elimination for graduates of our SPC DONE WITH U program; and/or those who are full-fledged Secured Party Creditors ("SPC"), having done the full and complete process.  You must be INFORMED or you will not be accepted for assistance.  Do not sign up and become an SPC just for the purpose of debt relief or simply to avoid paying your bills – if that is your reasons then you are *In It For The Wrong Reasons and we won't be able to help you*.
Please also be aware that due to time and staffing limitations, and/or other cost considerations, there is NO GUARANTEE that we can provide immediate assistance with any type of debt elimination immediately; even if you are completely an SPC. Some months we have waiting periods due to growing pains.  At other times we may not. Our promise and commitment is that we will not take your case unless we can help you 100% and see it through the completion of the goal (debt elimination or otherwise).
If you are already signing up as an SPC for the right reasons, then welcome aboard and you will be "first in time first in line" on any further "post-SPC" assistance, like debt elimination, court matters, etc.
To speak with us and start a relationship/acquaintence, join our e-mail announcement list (green box on the right & below), then confirm your email, and you will be given our Phone Number and guidelines/rules for communicating effectively and respectfully to obtain free (or paid) consultations/mentorship.  There is no fee for a phone call unless you wish to "jump" to an expert and pay the $300 (go to "ALL PRODUCTS"  dropdown menu –>"Coaching Calls"), However,  so that you don't waste your money talking about issues we already address and teach free of charge,  please study the following materials listed below first.
There is no guarantee on any paid coaching call that you are going to get the answers you are "looking for".  We will give you honest truthful answers based on our team's wealth of experience and life's work.  But your purchase for a coaching call does not mean we will tell you what you WANT to hear,  only our observations from years of experience about what is possible and what we have physically seen and/or done at least several times.
So that you get the most out of your call when you do contact us,  we highly recommend you study our materials first before doing a paid or free call.
PLEASE REVIEW THE FOLLOWING STUDY MATERIAL BEFORE ANY PHONE CONSULTATIONS:
And Sign Up To Get Even More Free Study Materials & Special Announcements: