May 2020 Update:

Thirteen Year Method of Legally and Effectively Discharging Debt
Still Working Great as well as quick
Process Effective at Fixing Credit Reports So
Your "PERSON" is Credit Worthy again
All Clients Below now also get numerous new Credit Card Offers in the Mail!!
YES! "Additional hoops to jump through" exist, you are hereby disclosed that this program is not for everybody even if you wave money in our face!    You must be an SPC through our SPC DONE WITH U program to qualify. However, just because you go through the SPC DONE WITH U program, does not automatically mean you will qualify, be eligible, the program will still exist, or you would be able to afford the discharge costs.  With that disclaimer, proceed with some risk and/or set up a paid consultation with Tyler to find out if you can be eligible for the program.
[Keep in mind, occassionally we get nasty, pushy, persistent, and entitled people demanding we re-organize our queue of patient and nice clients, and put "them" to the front of the line above people there before them. We reserve the right to refuse only as a precaution against the pattern of nasty people. SORRY  to waste your time reading this because this doesn't apply to most people.]
This Offering is NOT FOR U.S. CITIZENS OR RESIDENTS, Only for Educated Private Persons who are sincere in their believes about their allegiance to the Republic and not to a private Corporation de facto entity. This program is only offered to those with their sincerely held belief about nationality and citizenship, again: we do not work with U.S. CITIZENS!   We're happy to take your call to inquire, we want to sign up the right people and not the wrong people.
After studying this page, Feel Free to Call 505-340-3632 and select Debt Discharge extension, for more information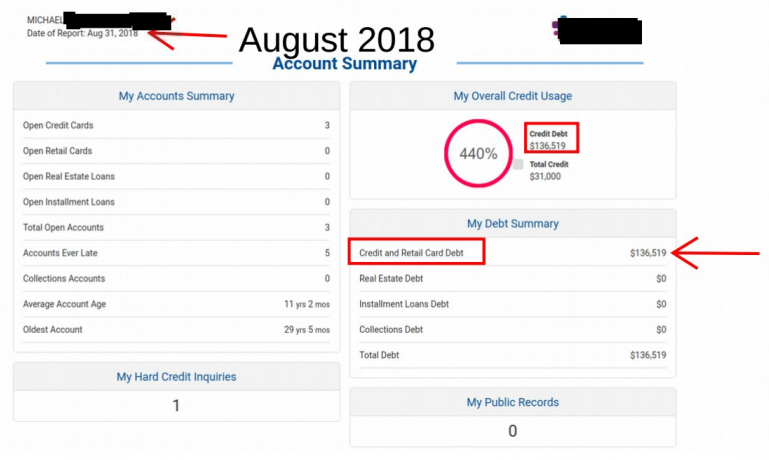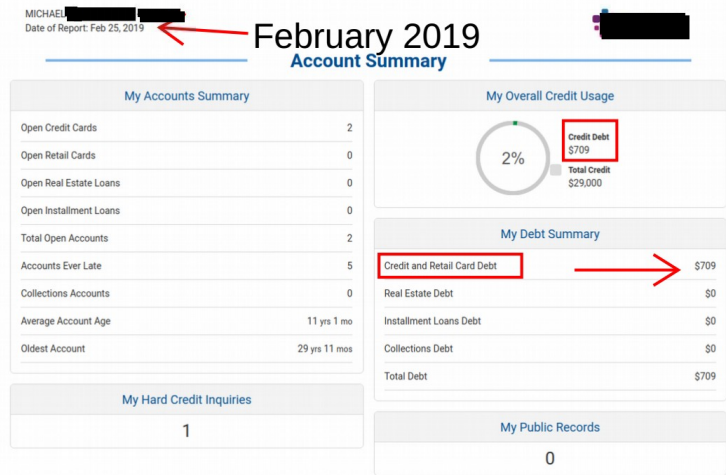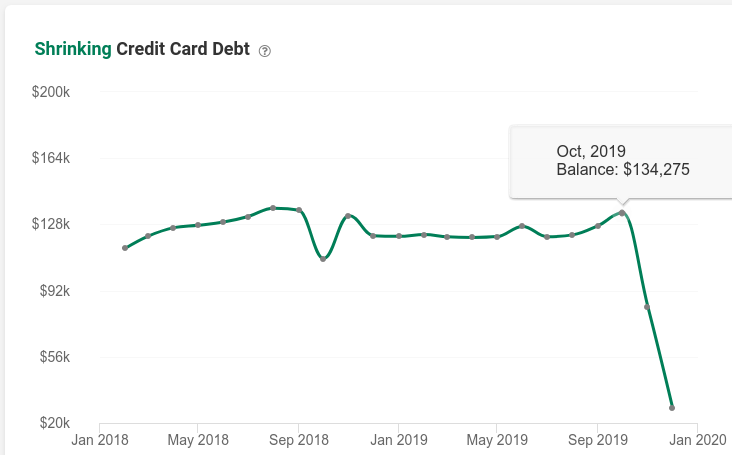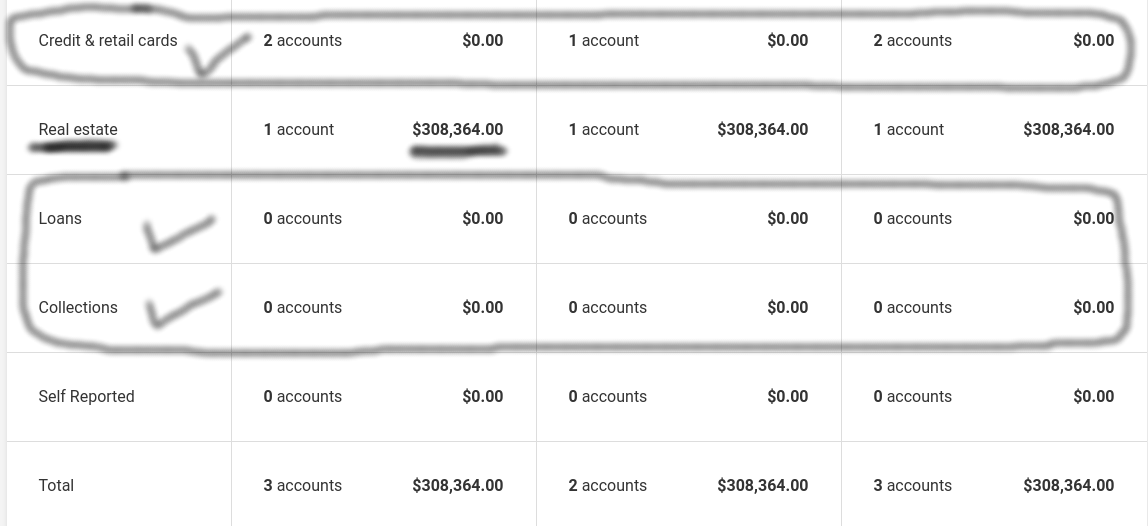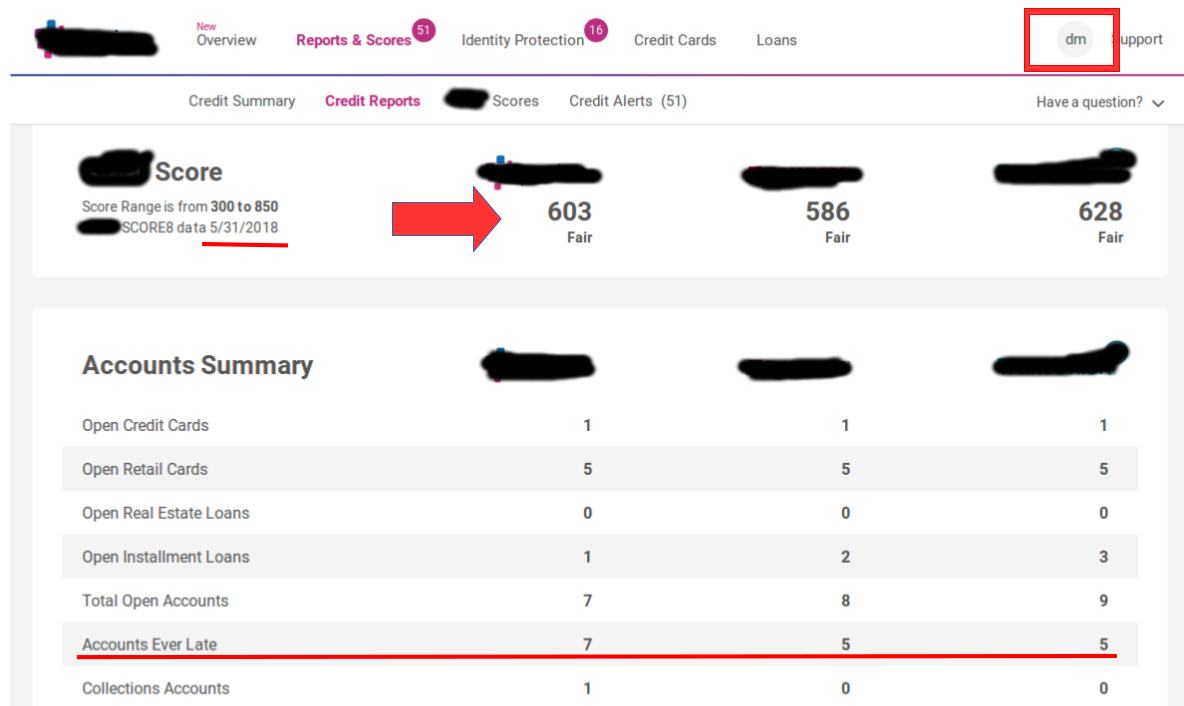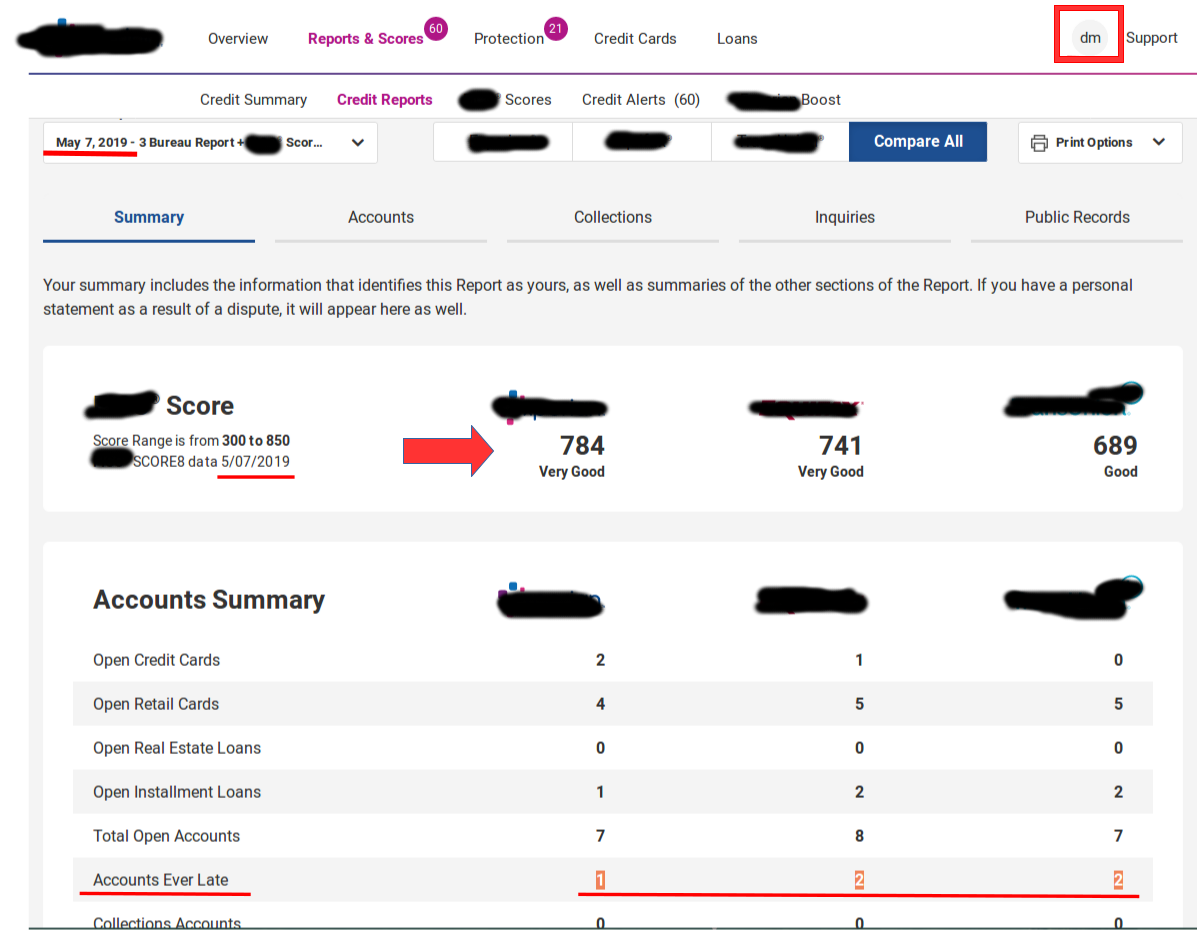 As you can see, our students are able to produce ZERO or close to zero Credit Card Debt or Loans/Collections on Credit Reports.  It is only Mortgage or Secured Loans that are not close to 100% effective. There is almost no type of unsecured debt higher than $3000 that we can not tackle.
Contact us to Inquire, our results are produced via the Secured Party Creditor discharge process.  We teach and guide our members to learn about and understand the laws and forms that exist. We do not just "do" the process, it is essential that you take your own responsibility to study the material to understand and decide that filling out these forms are right for you. If you'd like to apply to become a member, please call to inquire by calling our company phone at 505-340-3632 , listen, and select the extension for Discharge of Debt.
"The Credit Reports are clean. All credit card judgments are discharged and disappeared. All my property, money, and businesses are protected in a trust and safe and I have not heard anything from collectors, attorneys, or courts. The best part is I never had to physically go to court and stand in front of a judge and explain or argue anything, all is done on paper. Tyler was very helpful throughout the entire discharge process.
Anytime I had questions or concerns, he was there to help. The best part about working with Tyler is that this is his calling in life and has actually "got it right" instead of trying to re-invent the wheel. Not many in this niche can say that. He has also become my friend and calls me every few days just to talk about life, our relationships, and other business endeavors we have going on."
–Jeff, southern California, May 2019
"I've used Tyler and UCL for multiple services, one being for several credit card discharges. I found the process to be simple, quick, and easy for the most part. Tyler is available every step of the way,
preparing and directing you through the process. At no time whatsoever did I need to appear in court or attain a lawyer.

I had an account with AMEX for $7000. They did sue me and we answered back with
multiple filings and never had to pay any money. On my Mastercard account a third party
contacted me after Tyler discharged it, and he helped me reply and they went away and I did not hear from them again.
Furthermore, Tyler was able to raise my credit score higher than it was even before I
started the discharge process. My scores were in the 500's and one of them shot up to as high as 760!
Ultimately, I would recommend UCL to anyone looking for answers to their debt or credit needs, as
well as a multiple of services answering to a wide range of goals which are even more substantial.
Especially if you have debt, working with Tyler and his team is a great alternative to bankruptcy, hiring a lawyer, or going to court."
-Shannon, southern California, July 2019
"After getting divorced, I ended up owing costly monthly alimony payments. Tyler said I could have
discharged the divorce, but I did not want to fight the case nor stiff my ex-wife. Because I preferred to pay her so it would be morally fair. So instead, I decided to use a line of Credit to pay her off on amicable terms. That left me with a lot of debt on my credit lines, so eventually it got too much to be realistic to maintain. Was not a big deal as Tyler explained to me, it's easier to discharge debt from Bank of America, Capital One, etc, than to your ex-wife. So when I got with UCL's program I had to discharge 28 different unsecured accounts, it was just under $300K of debt in total! Imagine having to pay that back or file bankruptcy! Wow so glad I did this instead." -Dan, New York, August 2019
"It's been with UCL since 2015 since I've worked with Tyler and since then seen him personally recruit and built a larger team that helps him to take on more clients than he himself. I've found having a relationship with each team member amazing. Although the amount I contributed towards his organization was a good chunk of money, as time went along and when there was more work or things that came up, I was not asked to pay more money. To me for that one investment for the close and ongoing relationship with mentorship anytime I ask for it over the 5 years without paying anything extra for years of consultations, sharing updates and special documents with me, and advice whenever I needed some.
Again I found Tyler definitely overdelivered on what I paid for his help. I also have met up with Tyler and Ava and just talked about the world events as well as sharing different opportunities and other forms of knowledge as well. I've been continuously invited to come by "any time" although I haven't gotten around to re-visit yet. It's been five years since starting. Nothing has gone wrong, only better from my choice to move fwd with Tyler and his company. The level of integrity is what has impressed me the most. Bottom line if you are new or long in this information you will not be able to find a better and more Professional Company to work with you Honestly and Safely !" Thank you everyone at UCL !"   -Dr. Andy,  southern California, March 2020
There are numerous methods out there to try to discharge debt, most of them do not work, some of them will get you in trouble. Of the ones that do work, some are free and some are considered expensive by some. If you are accepted to our programs, you can piggy back on our 10 years of research, in which we've been studying ALL of the methods out there and have reports and conclusions about each of them, based NOT UPON THEORY, but upon real world observations over a lengthy period of time for each case. Many things get REVERSED and you have to watch that member long enough to look on their bank statements and/or credit reports, etc to see if it got reversed.  We have already done this so you don't have to, it's been a 10 year project! -Tyler
We have many more live testimonials that have not got around to post, and some of them are lengthy. 
If you'd like to hear more, please inquire within. -Tyler
************************************************************************************************
************************************************************************************************
************************************************************************************************
Below is examples & information left behind from 2012:
Eliminate Credit Card Debt – Don't Fall Into the Trap. Quit Paying the Banks Twice! Erase Your Ignorance and the Fear And Financial Stress Will Release Itself.
With Contract Law you can get them into a lawful binding contract that the balance on your account is $0.00 and to remove it from your credit report. If you can "hold it" (don't turn back and admit to any debt), then your new contract will supersede any previous contracts and the banks have no standing in court.
Contracts are "dynamic" and "fluid" – they move. Contracts are "the legal relationship between the parties" and are manifested via signs, acts, and conduct. They can be oral or expressed or just implied. The piece of paper that is "signed" is not the contract; but a record or memorialization of the contract at that given point in time only.
All court procedures and financial matters have to do heavily with contract law. You can get your remedy for your mortgage, student loans debt, civil/criminal summons', and much more by learning Contract Law.
********************************
Here is another client we helped who was sued by Bank of America. We helped her A4V the summons and send the accompanying notices to the court; and the case was dismissed and is now closed. She never had to go to court, and this was done in six weeks.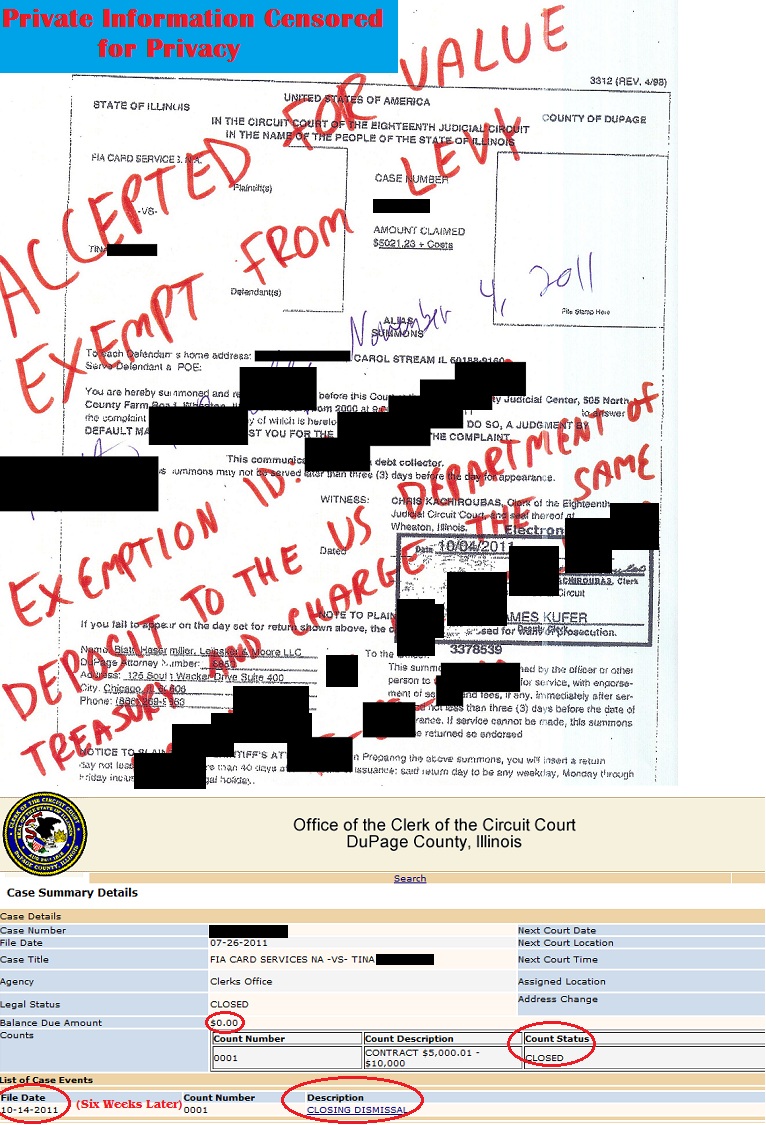 Here is another example of an order from our friend who did a "Private Administrative Process" via Capital One's Attorney's. They consented to our offer and our Private Contract Agreement (one of the terms state that  the balance is "$0.00"), through "acceptance" through repeated Non-Response (creating a non-judicial "judgment"). We mailed copies to the Judge in the case, and our friend won without ever having to show up to court…as you can see, CAPITAL ONE could not and have not gotten a judgment.