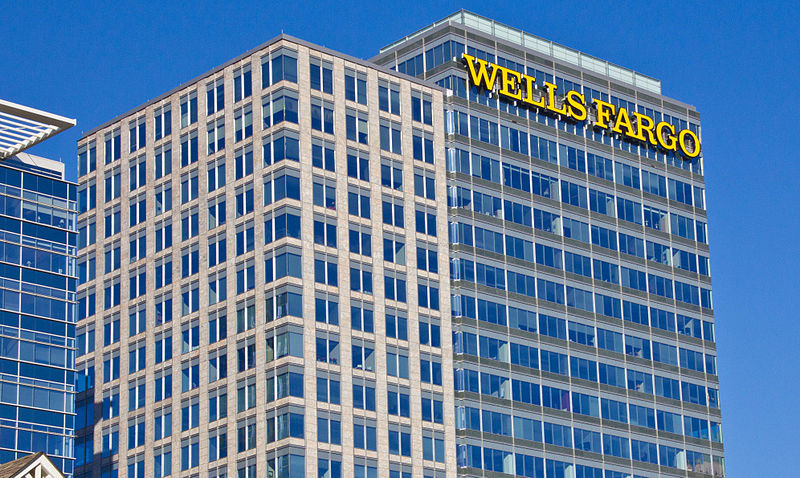 Wells Fargo is in the NEWS a lot lately…
(Reuters) – Wells Fargo & Co must face lawsuits by homeowners who claim the largest U.S. mortgage lender refused to offer them permanent mortgage modifications for which they had qualified, a federal appeals court ruled on Thursday.
The 9th U.S. Circuit Court of Appeals said Wells Fargo was required under the federal Home Affordable Modification Program to offer loan modifications to borrowers who demonstrated their eligibility during a trial period.
http://www.reuters.com/article/2013/08/08/us-wellsfargo-hamp-lawsuit-idUSBRE97715420130808
 

in another articles…
Wells Fargo & Co. (WFC) Vice President Kurt Lofrano played a "critical role" in helping the bank hide fraudulent home loans that cost the U.S. $189 million, the U.S. government claimed in a filing in Manhattan federal court.
Lawyers for the U.S. today asked a judge to let it add Lofrano to its fraud suit claiming Wells Fargo was reckless in underwriting mortgage loans and failed to report fraudulent and noncompliant loans to the U.S. Department of Housing and Urban Development. The fraud forced the Federal Housing Administration to pay $189 million in insurance claims on defaulted loans, the U.S. said.
Lofrano, who was in charge of self-reporting for Wells Fargo, "played a critical role in the bank's decision not to report to HUD, as required, more than six thousand materially defective loans that Wells Fargo had falsely certified to HUD for FHA insurance," the government said in the filing.
Wells Fargo in April 2012 agreed to pay $5 billion as its share of a settlement of abusive foreclosure practice claims by the government. A federal judge in 
Washington
 rejected Wells Fargo's argument that the agreement barred the government's suit against Wells Fargo.
The case is U.S. v. Wells Fargo, 12-cv-07527, U.S. District Court, Southern District of New York (Manhattan).