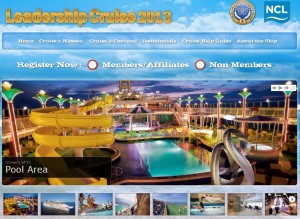 I'm just reminding you about the discount for the Empower Yourself Pack. I have extended the pack until Saturday January 19th, 2012 in case you needed extra time. See https://understandcontractlawandyouwin.com/services-offered/ to see all that's included. This pack was designed to turn a novice into an intermediate in Contract Law, and provide all the tools you need for your debt setoff/discharge, reduce tax liability, and more. It includes 23 items plus a 12 month membership to our private membership which entitles you to updates, coaching, and free documents for the next one year. In addition, I'm going to offer something very special here.
Don't miss this amazing offer I was able to work out:
The next *Three* people who purchase the Empower Yourself Pack and/or hire us for our other services (Debt Eradication, Trust, etc), will receive Credit that they can utilize to attend a "FREE" 3 or 4 day Sovereignty, Wealth Creation, and Law of Attraction CRUISE on Norwegian Pearl cruise lines, coming up from January 20-23 or January 23-27th.
Your pick of  either of the two dates.
If you choose the first 3 Day cruise on Jan 20-23rd, you'll only pay $74 for taxes/fees.
If you choose the 23-27th, you'll pay exactly $324 for the extra (4th) day.
The Cruise leaves from Miami, so it'll also be your responsibility to pay for your travel expenses to get there.
Now, with the second option (Jan 23-27), you are saving $1000.00 to go on a luxury Caribbean cruise, full of 2500 like-minded sovereigns.
The opportunity for networking will be tremendous!
And, all the food is completely free for all the four days!
This is the Cruise that you'll only pay for the extra day, a completely total, after taxes of only $324. And this is the Cruise that I will be on, and it will also be docked in Cozumel, Mexico on friday the 25th, to which you can relax on a luxury beach with bluewaters all day on Friday the 25th.  🙂
If you attend the second cruise, you'll also be attending a private workshop put on by me. It's worth the $324!
Here's the agenda:
If you attend, I will buy you a cocktail, sit down with you all in a small group of 3-5 people on the cruise deck (or maybe even in the hot tub), and answer for you any other questions about sovereignty, trusts, debt eradication, A4V, Bonds, Negotiable Instruments, etc… for an entire Ninety (90) Minutes!
During this meeting, I'll also reveal some very secret information about how some people are monetizing their very own promissory notes and bonds. You'll learn how Bankers actually do this. I'm usually very reluctant to explain to people how to do this, but if you make the effort to go on this life-changing cruise, you are worth it and you deserve it! We'll be in *truly* International waters and I'll hold nothing back!
I'll also be discussing what to do at the closing of buying a new house, to which you can indorse the note in a way to "pay" for the house without getting into a mortgage contract!
This is information that I'll *NEVER* feel comfortable about sharing on the website.
Ahh… the advantages of a Private Meeting in International waters…
This ninety minutes of coaching is *in addition to* the THREE Hours of Coaching that you receive from the Empower Yourself Pack.
To read about the cruise, see the website: 
http://www.ginevents.com
 ; this is part of a Wealth Building/Sovereign organization that I'm part of, Global Information Network (GIN). If you are interested in becoming part of the club, visit 
http://www.GlobalInformationNetwork.com
 — you must sign up with affiliate code "InsideCircle" to receive the bonuses.
Now, I only have THREE extra Cruise Credits:
First in line to REPLY and Commit 100% to the DATES in question, and to Submit Payment for our Services will receive the free tickets.
If your intention was to qualify for the Cruise Credit and you sent payment but for some reason I ran out of tickets, I will 100% honor any refunds requested.
If you shall need to ask me about the Cruise, the Offer, etc. please call me at 631-509-1414. Also send me an e-mail!
This is the most insane promotion I've ever done in my life so consider what you'll be missing out on if you don't make an effort to go!
Now, for everybody else who slept in and was unable to contact me in time for the $1000 Discount Credit for the Cruise…
You are ALL invited to join me on the Cruise and join the meeting I'll be hosting…
If you join the Global Information Network/GIN for a one-time initiation fee of $1000, you can *Still* JOIN US on either the 3-day Cruise Free or the 4-day Cruise for $324 – JUST pay the $1000 initiation fee to join GIN. 
**ALL Cruise attendees** will receive a $200 discount on any process-service (Debt/Trust/etc) that you use anytime in 2013… PLUS the $300 discount on the Empower Yourself Pack – used anytime in 2012 or 2013!!!!
If you choose not to join yet because you don't know enough about the club, simply REPLY or contact me to see if any of the limited THREE Discounted/"FREE" tickets – a $1000 Credit Voucher for Next Months Cruise are still available. FIRST IN LINE TO COMMIT GETS THE TICKET/CREDITS!
Questions – Email/Call Me for Clarification!    Matt, 631-509-1414