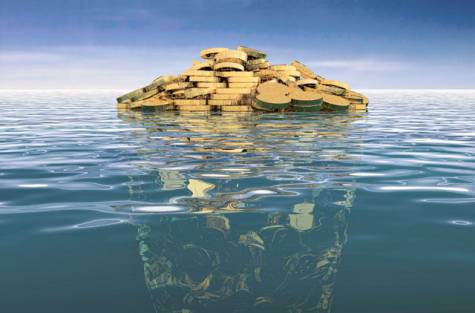 I just read a statistic that a major western bank only has 2.1% of its deposits on hand.
Think about that for a second. 2.1%.
Just one small crack in the system could literally unravel everything.
That's the reason that several major financial ratings firms have downgraded US banks to practical junk status.
Look at a list of the world's safest banks and you'll see lots of banks in Singapore, Hong Kong, Canada… even FRANCE!
But not many in the bankrupt western countries.
The simple solution to your bank being on the verge of bankruptcy is pretty simple: find a better bank.
Banking offshore is the FIRST STEP I recommend.
Now, I realize you're swamped and don't have time to sift through every bank in Singapore or Andorra or Hong Kong.
Heck, perhaps you're new to this stuff and you wouldn't even know where to get started.
Fortunately, I've done the work for you.
One of our colleagues just released a new guide called "The Best Offshore Banks", where he lists 56 specific banks in 18 countries and tell you how to pick the best bank for you.
Set up a Coaching Call or contact us to get an overview today.
I want you to get a copy of this guide (brand new for 2015) so you can take one of the easiest first steps toward diversifying.
Opening your offshore bank account is easy when you apply easy-to-understand strategies that I outline in the guide.
YES, there are banks that accept US citizens (good ones)…
YES, there are banks that don't require an in-person visit (or any travel at all)…
YES, there are banks that accept IBCs, offshore companies, and other structures…
And, YES, you can get started with as little as a few hundred dollars.
Everything you need will be provided for you!
If you want easy point-A-to-point-B instructions that hold your hand and help you no matter what your situation, you need "The Best Offshore Banks".
Contact us to discuss via setting up a Coaching Call. We will first become acquainted and help you with your specific needs, run down the options for you, give you some material to read, and then make suggestions to help you select the best bank to use.