YOUR NOT DONE YET!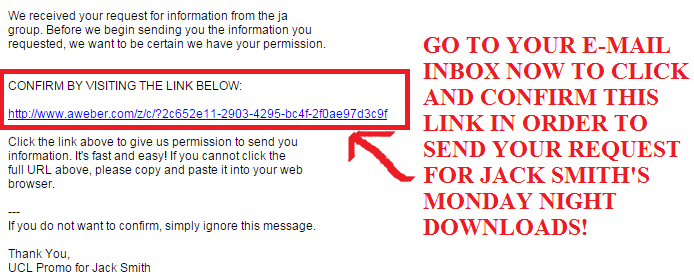 Go to your Email Inbox Now and CLICK THE LINK to submit your information to Jack Smith's Monday Night downloads

, an essential tool for any serious sovereignty student or "creditor" in the world of commerce.
Your information will be forwarded to our friends Jack Smith and Caleb

, and

they told me that they will send you **TWO OR THREE Free Downloads**

as a Trial subscription, and ask to be added to their list as well.

You can contact them afterwards to send them money (it's only $2 per week), to continue your subscription.
-Tyler with UCL