admin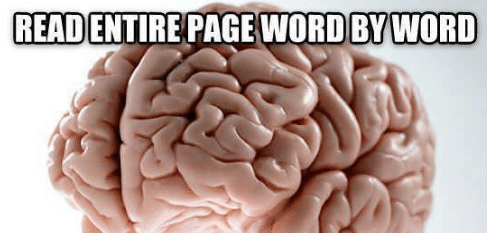 PLEASE READ THIS ENTIRE PAGE (est. time 10 minutes) before moving forward or clicking to other sections on our site.

Understand Contract Law and You Win is the Top Rated company to help with the powerful SPC filing process. Our clients have expressed rave reviews. Their feedback shows that we are most Accurate, Efficient, and Effective at Status Correction, Sovereignty Education, Private Trusts, Asset Protection, and Debt Elimination. Our most popular service is the Secured Party Creditor walk-through process, called "SPC DONE WITH U". Click on the links on our website to learn more, and watch some of the free Videos and Audios to hear why it is our Empowering Educational consultants, who stand by you throughout the whole process, is what makes your best choice.

We will give you loads of free information, and never pressure you to buy anything, However, if you choose premium services, you might be interested in our our Two Popular choices, the  "STATUS CORRECTION COURSE" and the "SPC DONE WITH U"service.  We will explain below the two services in detail, so that you can choose either of them, both of them, or neither of them!  It's that simple.
STATUS CORRECTION COURSE explained:
The Status Correction Course currently contains (so far) 788 files including study files, tutorials/cliffnotes/guides, and (so far) 54 hours of video or audio lessons/content/guides of screen recording, Q&A, or lessons reading practically every line on every form, every sentence of every document, and every law referenced of the SPC process – so that you fully understand it deeply.
This is ideal study material for people wanting to study and either a) are "not sure" if they want to be a private citizen and secured party creditor over their ALL CAPS BIRTH NAME TRUST and want to first, slowly learn, or b) want to learn/study the process as well as other related study material to "vamp up" their knowledge of complementary, supplemental, and surrounding areas of interest and engagement.
The Status Correction Course is a library of materials:  instead of physical books and bookshelves, it is files and audios/videos in neatly organized folders, that you download onto your hard drive. Plus, a 99 year membership to addendums/amendments/additions/updates, as well as exclusive live conference calls and webinars for members only. One may never get to study all the material in the course (it's 788  files and growing each month), but at least you have a neatly organized Virtual Library At Your Mouseclick!
The Status Correction Course also covers answers to frequently asked questions such as:
*How to Live as a Secured Party Creditor and Private Citizen
*How to File Taxes for a Trust
*Traveling / Driving and How to Blend In
*Passports
*Privacy Information and How to Live Off The Grid
*Careful Examination of Court Cases
*What "Sovereign" Technologies to Stay Away From
*Court Appearances and Status/Standing as Private Citizen
*1099A/Mortgage Return & OID Refunds, Why To STAY AWAY Or Else End Up in Prison
*Other Bad/False Information Out There That Sends People to Jail
*Don't Believe Us? Here's a Fail Compilation of Actual Indictments and Sentencing Case Compilation for OID sending Patriots to Prison
*Gain Civil Casework Experience: Complaints, Answers, Motions, and Requests for Admissions/Requests for Production and how to answer, draft, and respond, how to win
*Gain Criminal Case Preparation Experience: Know Your Rights, Brady v. Maryland; Rule 26 Discovery and Subpoeonas, Giglio v United States, Dismissal for Lack of Want of Prosecution, and much more
*Sentencing Guidelines Covered
*Transferring Titles to Cars
*Transferring Titles to Homes
*Setting up Many Trusts
*Failed IRS Cases, What They Missed
*Failure to Exhaust Remedies, Don't Make This Very Common Mistake
*Collapsing Trusts, Don't Make These Mistakes
*Layering Webinar
*Fails Compilation
*D&B Reports and Building Credit
*Getting Unsecured Lines of Credit
*Is the Birth Certificate Worth No Cash Value?
*Booking During Arrest
*Corporate Kits & Entity Management
*Foreclosure Cases That Failed & Why
*Other "Failed" Cases Other than SPC Showing You They Didn't Work
*Piercing Corporate Veil
*Independent Contractor v. Employee and sample contracts
*How to Setup and Use Bitcoin
*How to Not Loose Bitcoin, and Other Bitcoin Topics
*Jurisdictional Issues, and How to Stay Out of Their Jurisdiction
*Careful Slow Study and Reading of Major Jurisdictional Case Law
*Nominees, Alter Egos, Control Groups
*Definition of "Child" vs. Offspring or Property
*Priority of Mortgage and Tax Liens
*Why Banking is Not Evil
*Ombudsman Services
*Heresay Rules and Authenticated Evidence
*Quashing and Striking via Motions
*Maxims and How to Use Them
*General Law Study, Hundreds of Files and Dictionaries
*Different Types of Deeds – Warranty, Quit Claim, etc
*Verified Revocation of Election
*Getting a World Passport
*Common Law Marriage
*How to Impeach a Witness
*"Limited Contacts" clause/threshold
*"At Arms Length"
*The Power of Transient
& 99 Years of Updates All Prepaid for… get the membership now for only $2000 As of January 1, 2018 the price will increased, the reason is that will be redoubling our efforts to bring you quality information screened to be effective, accurate, and of course the UCL Hippocratic Oath – to not get you in more trouble and not to waste your time with over exaggerated promises. Therefore, we are adding a lot of the items listed here over the next 30-60 days and will send out a "data dump" to send to you the new/added items if you are already a member. If you get in and buy a membership before then, you will be "Grandfathered In" and if the price is raised you will still have access because you were an "Early Bird" !!!
The Status Correction Course is foremost a HUGE LIBRARY on your hard drive, of hundreds (soon to be thousands) of files including reading material, audio recorded coaching calls, and video narration training/lessons by trustee/mentor Tyler of UCL, as well as special guests.
In addition, the Status Correction Course teaches you the ins and outs of every document of the SPC process, so you fully understand them deeply before you decide to do the spc process. Many clients pick up both products. To save money you can do your own SPC filings with the Status Course alone, but it is slow. We have found through time that the average student takes 6 months to slowly study, go through, and complete their filings. Therefore, if you have a matter you wish to start soon, we recommend if you can not buy both yet, to first pick the SPC DONE WITH U as your spc filings are likely to be completed within 60 days or less.
"SPC DONE WITH U" explained:
The SPC DONE WITH U encompasses all that you need to become a secured party creditor and the basics on how to operate as a secured party creditor. It includes:
a) Educating you about what the SPC process does and what it doesn't do;
b) Gathering Your Information from your Birth Certificate, Your Address/Birthday/etc, and selecting of co-trustee and beneficiaries and their addresses
c) Our expert typists preparing over 80 pages of paperwork including Affidavits, Forms such as W8, F56, Bond for Deposit to set up Treasury Discharge Appointment, UCC1 and UCC3 forms, an Enforceable Reservation of Rights, Trust Declaration, Trust Meeting Minutes, and Discharging Your Birth Certificate
d) A consultant working with you, to send to you One Step at a time, so that it is easy to do "step by step", holding your hand, answering all your questions, encouraging you, and checking your work (reviewing all your signatures to see if you missed anything), then finally you can mail/record various documents
e) Your Consultant & Experienced Director looking up your UCC-1 that you posted online at Secretary of State UCC section in your Region state, to double check for accuracy
f) An experienced director checking to make sure that your Treasury Discharge Appointment was set up correctly
g) Walk through for all your other Notices to go out where they need to
h) Walking you through board Meeting Minutes, Board Resolutions, such as to open a bank account,
i) Walking you through the process of TEACHING you to get an EIN for this irrevocable trust (or any other entity), so you learn and can now set up other trusts or llc's or companies as you so wish
j) Walking you through the tactic to get your bank account for the Trust opened
k) Providing sample forms, and walking you through if needed, how to switch your 1099/W9 and/or W4/W2 Relationship to YOUR TRUST – this may create immense TAX SAVINGS and ASSET PROTECTION to prevent lien/levy/seizure/garnishment (in *Most Cases*)
l) Answering any other questions so that you learn how to operate a Trust.
m) Approximately 25-45 phone calls, texts, emails back and forth to get this all done whilst educating and training you how to live PRIVATELY as an SPC yet use your TRUST to interact with the PUBLIC entities!
By the Time You Are Done with the SPCDONEWITHU arrangement, You Will Have Four Things Under Your Belt:
1._Experiential Knowledge, with Forms you can Use Again or Copy, to teach others and help your family to protect their Assets and keep more of it's heard earned money.
2. Now you have your setup with the Treasury to Discharge certain accounts , court cases, or debts
3. Now you have a FEE SCHEDULE for the violation of your rights. As long as you have this in place BEFORE your rights are violated, you can sue in COMMON LAW and win very large amounts of money from the State, and get designated "DO NOT DETAIN" because you know too much !!
4. Ability to pay less Taxes and even (in most cases) stop withholdings from your paycheck, and the ability to file a 1041 and write off all beneficiaries/trust's living expenses as tax deductions (Disclaimer: check with your tax experts/preparer, we are not tax experts and do not give tax advice)
5. Protection of your Assets/Property/Funds from liens, levies, garnishments, and seizures & training in order to maintain and uphold your separation and protection of assets
Not Sure About Something? Then Call Us to have a conversation and help decide which items you'd like, or if we have any special bonus for buying both together, as our Sales Consultants who answer your questions and explain it more, will often include a free case evaluation or coaching call along with the items. We encourage you to call to become acquainted with a consultant before signing up, as we like to get to know our members and their intentions and goals! 🙂
Before calling however, PLEASE make sure you have reviewed the following materials, at least once, to make sure any of your presumptions about what this process is and what it can or can not do, are properly rebutted and/or accurate!
Download "What Is The Secured Party TRUST" audio by clicking here
2) The WEBINAR REPLY video [first video of the Status Correction Course]
3) Debt Discharge audio or text on the page
4) Accepted for Value Doesn't Work / Guy Scratching Head "Read Why Here" link
5) Join our Free e-Newsletter, we send out Weekly Free Audio Lessons from Tyler and others! Plus a free "Video Deprogramming Series" link.
The SPC DONE WITH U is a blend between experts ensuring your SPC filings are done accurately and efficiently; and you also maintaining control of the motions of signing, mailing, and filing your documents *So That You Learn Through Experience*!
Three of our experienced staff will review with imaculate detail and care, while you still having the freedom and empowerment of YOU DOING EVERYTHING YOURSELF – it's like having Your Very Own Personal Mentor.
This process will guarantee that you are set up as a Full-Fledged "SPC"/ Secured Party Creditor over your ALL CAPS BIRTH NAME TRUST, and highest lienholder over it. In addition, you the living breathing human, who never engages in any contracts or commerce or applications, is always in the republic/common law as a Private Citizen (i.e. republic State Citizen of a union state). You maintain your sovereignty by never waiving a right in exchange for a benefit, because you personally Never Contract away your rights to or for anyone. Your ALL CAPS TRUST NAME is the only party that contracts (similar to having another LLC or Corporation that signs contracts, and any liability that occurs, the adversarial party must sue the LLC or Corp, and NOT YOU PERSONALLY).
In addition, the SPC TRUST offers the benefits of Asset Protection, Estate Planning, and preventing of most liens, levies, and garnishments, plus the ability to plan a different Tax Savings strategy by depositing all money into the Trust (you must first replace the contract being with the SSN# to the EIN#, in effect re-starting a new contract, filling out a new W9 form, for example). We give you the tools to read and understand, and we encourage you to study and learn before doing but we can bring you there quickly and we also walk you through opening up your TRUST/EIN bank account so you can have Asset Protection. This will be the entity that owns any LLCs or Corporations, not your old Corporate Citizen/SSN entity. Now you have many options living this way that you did not have before.
As an SPC you can also discharge many public debts, but not private debts. No party will ever get paid any units, setoffs, credits, or money. So you have to use discernment and use the discharge of debts process wisely. For example, your ex-spouse or children will not get any money if you discharge child support.
This material is only eligible to be granted to the hands of those spiritually evolved enough to be trustees of God, to handle and hold the information with gratitude and great care, not to exploit it, but to honor it and always to mater it before prematurely teaching it to others who are not ready, or whom it may hurt.
Because the Status Course files are sent to you via email download, once you receive the link and download, the files are yours, so there are no refunds. However, if you are not sure, go to our Status Correction Course section/page and read the overwhelming number of heartfelt reviews from grateful and exciting clients.  Once you sign up we offer you the full support to help you download and account for all of the files, offering technical computer support if needed.
So both products are great/amazing – but they are Distinctly Separate Products.
So which option should you get?
If you only have the ability to select one option, and have been already been following and looking to do the SPC process for years now, then we suggest doing the SPC DONE WITH U first. The SPC DONE WITH U is our MOST POPULAR SERVICE, and it is especially for those who are serious about becoming an SPC, getting your UCCs filed, plus Trust, plus Trust bank account, plus Asset Protection/Estate Planning, plus Debt Discharge Account setup, plus Reservation of Rights as beneficiary of the Bill of Rights and party to it – filed on public record also. The SPC DONE WITH U is recommended as the first step for those who need a remedy of some kind. For an extra $350 we offer a full case evaluation to see if working with us is right for you, or, we may offer that included as part of a package. Call to talk with a consultant about a bundle sign up package to both become an SPC and get your case/situation evaluated at the same time (this will save you time waiting later).
Please make sure to read the contract fully and to contact a consultant directly, 505-340-3632 extension 1 for Sales/Inquiries, to talk to a Consultant for free.

BEFORE CALLING:
Listen to This Audio to Understand the SPC Trust and the Entire SPC/UCC Process:
Audio clip: Adobe Flash Player (version 9 or above) is required to play this audio clip. Download the latest version here. You also need to have JavaScript enabled in your browser.
Download "What Is The Secured Party TRUST" audio by clicking here
Then there are additional layers of security and protection, and lessons in the Status Correction Course teaching how to manuver in the world as a "Secured Party Creditor over Your ALL CAPS BIRTH NAME TRUST" and over the US-Corporation (if you are a Creditor you can offset debt as well, but not all kinds have consistent success).  See www.WhatIsASecuredParty.com for detailed info.
JOIN OUR NEWSLETTER AND THEN GIVE US A PHONE CALL:

  Join Our E-mail List Below to get Your FREE VIDEO DEPROGRAMMING SERIES, Tyler's "Weekly/Monthly" Recorded Lessons,  AND the invitation to receive special offers.  By joining our email list, you will immediately be sent our phone number and our staff will be notified to give your phone number a free 20 or 30 minute phone call as long as it is on topic to the services we offer. You can then take the initiative to call us for your one or two free consultations about your interest and we will answer all of your questions (within reason and on-topic to our expertise, only please!!).